Russisch studeren in tijden van oorlog

Raam op Rusland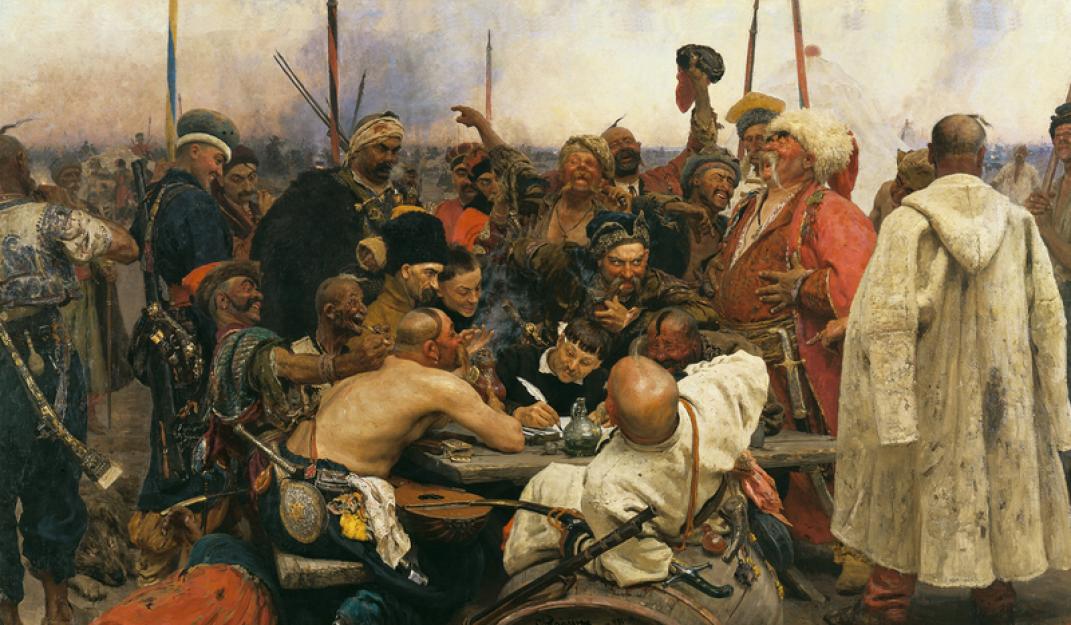 Raam op Rusland: Beroemd schilderij van Ilja Repin: De Zaporozje kozakken schrijven de Turkse sultan een brief
Aan drie Nederlandse universiteiten kunnen studenten Russisch leren. De Russische invasie van Oekraïne heeft de opleidingen in Leiden, Groningen en Amsterdam het afgelopen half jaar flink opgeschud. Academische samenwerking met Rusland is bevroren, studieprogramma's zijn snel bijgesteld en er worden pogingen ondernomen om het Oekraïens als taalvak aan te bieden. Daan de Vries maakt de balans op met Egbert Fortuin (Leiden), Ksenia Robbe (Groningen) en Ellen Rutten (Amsterdam). 
Lees het volledige artikel hier.

Raam op Rusland
'Window to Russia' aims to reinvigorate the debate and provide a forum for analyses and expertise.