Russian elites unlikely to split

Raam op Rusland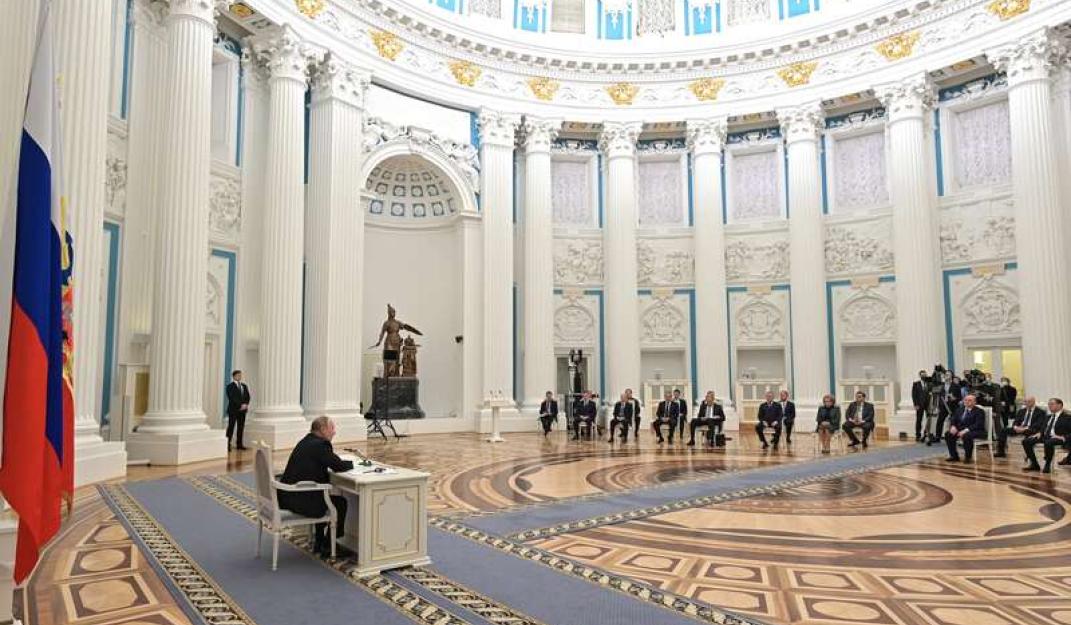 Raam op Rusland: veiligheidsraad 21 februari 2022 Meeting of the Russian Security Council on the eve of the launch of the 'special military operation' in February 2022. Photo Kremlin.ru
Since the beginning of the war rumours spread concerning the possibility of a split among the Russian elites. But despite individual dissent there is no reason to expect such a split nor organised collective action against the 'special military operation' in the foreseeable future. In a piece for Riddle political scientist Vladimir Gelman explains why the disgruntled Russian political elites remain silent.
Read the full article.

Raam op Rusland
'Window to Russia' aims to reinvigorate the debate and provide a forum for analyses and expertise.