Ruslandbeeld van de Nederlanders kantelt en is minder gepolariseerd

Clingendael Institute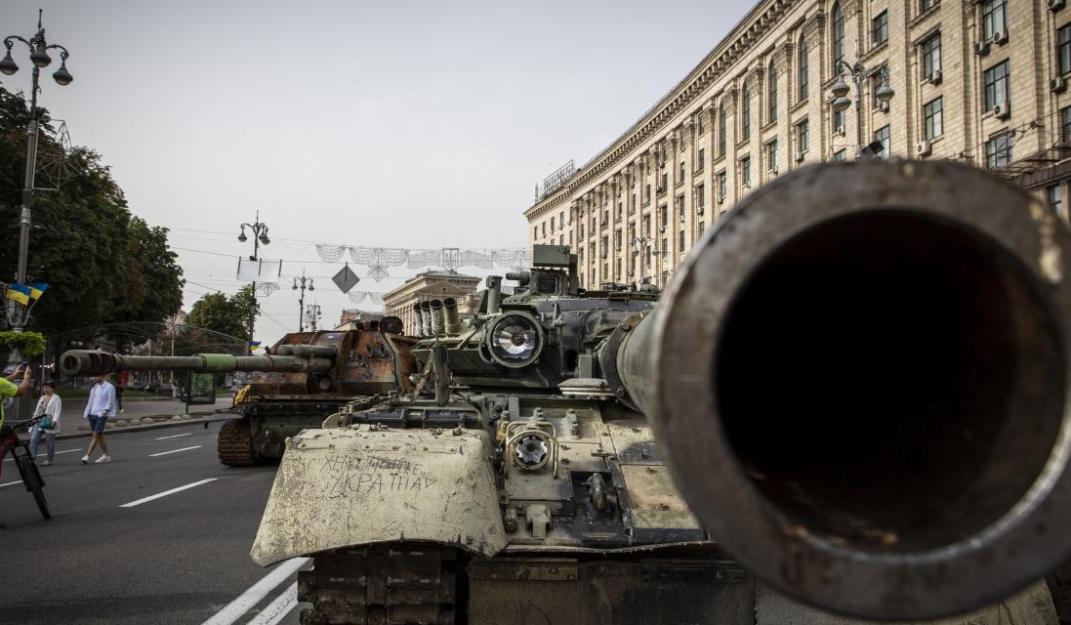 Source: ©Reuters - Exhibition of destroyed Russian tanks in Kyiv, Ukraine - 23 Aug 2022 ©Reuters
De nieuwe Barometer Alert laat een sterk verhoogde perceptie zien van de Russische bedreiging van onze veiligheid. In september 2020 was de Nederlandse bevolking nog verdeeld over de vraag of Rusland een bedreiging is voor de veiligheid van Europa. Ruim 35% zag Rusland als bedreiging, 38% was neutraal, en 27% zag Rusland niet als bedreiging. Het dreigingsbeeld bleek gepolariseerd: mensen met uiteenlopende politieke voorkeuren dachten verschillend over de internationale dreiging die van Rusland uitgaat. In oktober 2022 blijkt de dreigingsperceptie fors toegenomen. Er is in deze peiling gevraagd of Rusland een bedreiging is voor de veiligheid van Nederland: 71% is het hiermee eens, 14% oneens en 15% is neutraal. 
''Aan de ene kant zijn de Nederlanders minder enthousiast over het Russische nationalisme en voor zover ze nog wel enthousiast zijn over het conservatisme in Rusland is dat geen beletsel om te vinden dat Rusland wel een dreiging kan zijn,'' zegt onderzoeker en Clingendael-directeur Monika Sie. 
Lees de Alert.

Clingendael Institute
Clingendael is an independent think tank and a diplomatic academy, based in The Hague - City of Peace and Justice. We aim to contribute to a secure, sustainable and just world through our analyses, training and public debate. We work with partners across public and private sectors, including policymakers, members of the armed forces, diplomats, politicians and business executives.