Responding to Russian Disinformation in Peacetime

The Hague Centre for Strategic Studies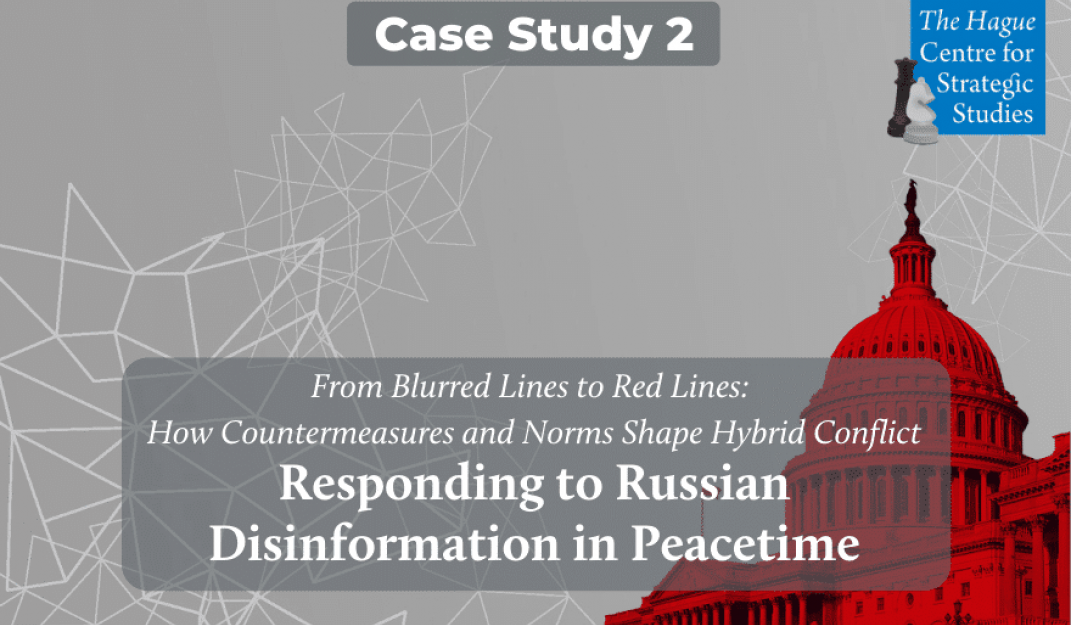 From Blurred Lines to Red Lines
In addition to being victims of Russian hacking during their 2016 and 2018 elections, the U.S. and France were also exposed to Russian disinformation campaigns designed to target domestic audiences. Disinformation is especially difficult to respond to as it is not explicitly banned by international law. So, how should states respond to being a victim of a disinformation campaign? Are there any non-legal instruments states can use to support their case? 
This case study analyses the differing American and French countermeasures, which ranged from offensive cyberoperations to anti-disinformation campaigns, and their second-order normative effects. In lieu of explicit norm emergence, our analysis offers suggestions for framing and linking a norm proposal against disinformation, as well as first steps to assist in socialization, to prohibit concerted Russian covert influence operations aimed at undermining democratic processes, while allowing overt support for democratic processes and voices.  
Read the full article here.

The Hague Centre for Strategic Studies
HCSS conducts research and provides advice on geopolitical and defence & security issues to governments, international institutions and businesses. Our research is characterized by a datadriven, multidisciplinary approach, specialist knowledge and a strategic orientation. We combine broad, conceptual knowledge with qualitative and quantitative methods and present our findings in the form of recommendations, strategic explorations and scenario analyses