Megafoons van het Kremlin: blokkeren of niet?

Raam op Rusland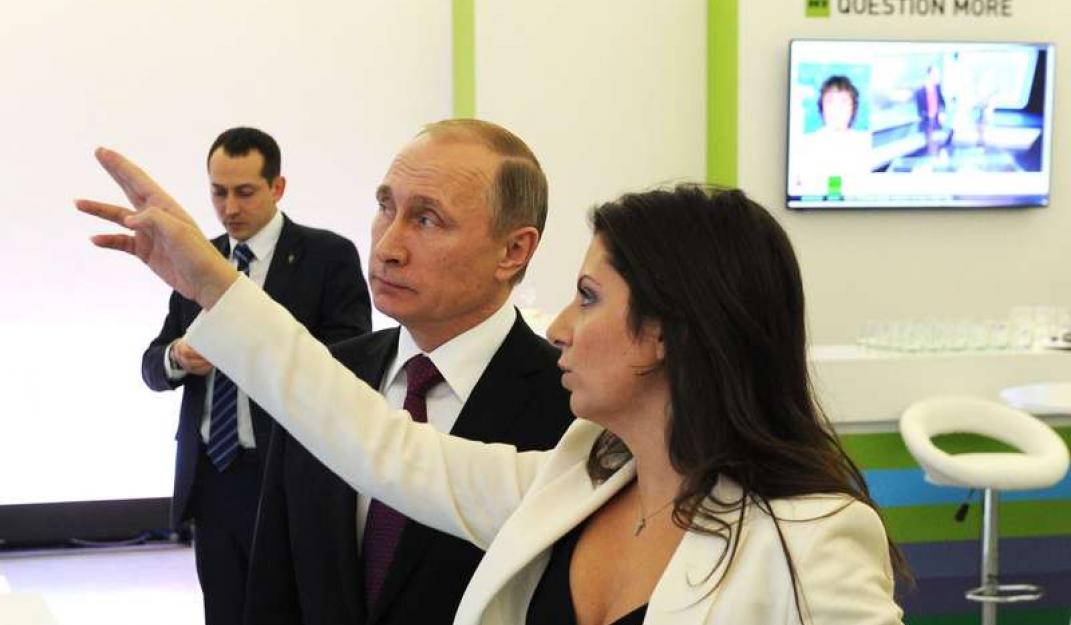 Raan op Rusland: Margarita Simonjan leidt president Poetin rond bij RT, Moskou 2015. Foto Wikimedia Commons
De EU-sancties tegen Rusland strekken zich uit tot Russische staatsmedia. Staatskanaal RT/Sputnik en hoofdredacteur Simonjan staan nu ook op de sanctielijst. Samen met een groep providers en internetorganisaties heeft de Nederlandse Vereniging van Journalisten (NVJ) een zaak aangespannen bij het Europese Hof in Luxemburg, omdat de sancties volgens hen censuur zijn. Robert van der Noordaa en Hubert Smeets inventariseerden de publieke uitlatingen van Simonjan sinds het begin van de oorlog.
Lees hier het volledige artikel.

Raam op Rusland
'Window to Russia' aims to reinvigorate the debate and provide a forum for analyses and expertise.