Long-term protection in Europe needed for millions of Ukrainian refugees

Russia & Eastern Europe Centre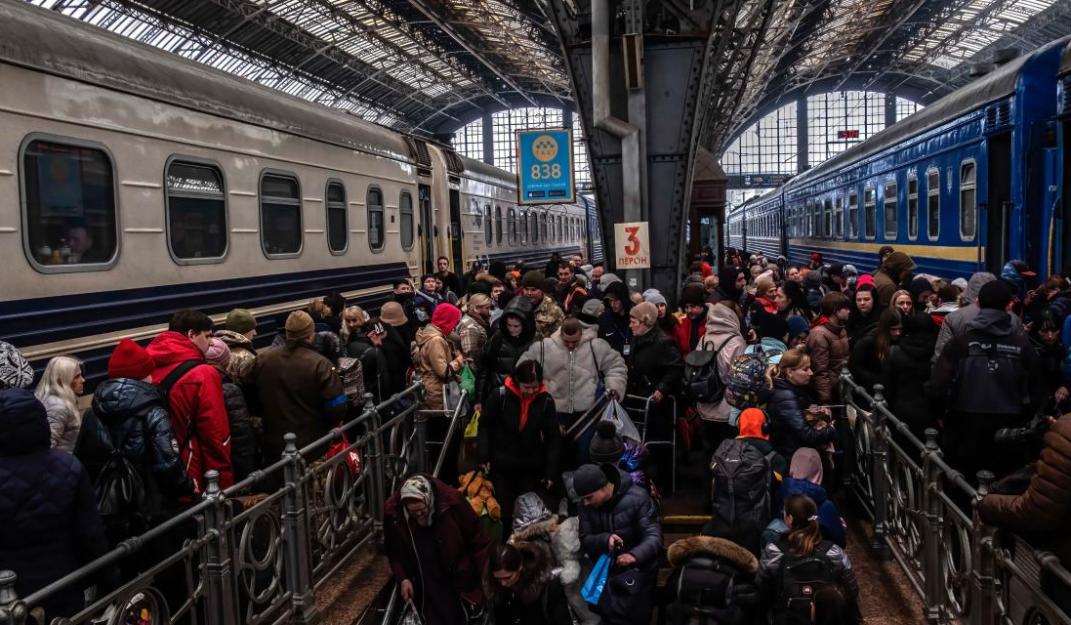 Source: Refugees from Maiurpol arriving at the train station of Lviv meet with others going to take a train for Poland, 5 April 2022 ©Reuters
Societies, both at a European and national level, better start preparing for long-term protection and social participation of millions of Ukrainian refugees on the continent instead of temporary crisis reception. Researchers at The Clingendael Institute who monitor the conflict and migration flows in Europe since the Russian invasion on February 24th urge policy makers to step up action. 
In the Ukrainian refugee crisis resulting from the Russian invasion, Europe is facing the greatest protection mission in its own region since the Second World War. The European Union's historic decision to invoke the Temporary Protection Directive for the first time prevented the asylum systems in European countries from coming under extreme pressure, and gave displaced persons clarity relatively quickly about a temporary residence permit including access to the labour market and to education for minors. Until now, a nett total of over 6.9 million Ukrainians have fled their country, of whom over 3.9 million refugees have registered for Temporary Protection or similar national protection schemes in European countries. Almost 500.000 Ukrainians have not yet registered for temporary protection, and are using their right to travel in the European Union (EU) without a visa for three months. EU countries are still deeply enmeshed in this crisis mode, providing essential temporary accommodation and services. Yet at the same time, three factors are forcing the realisation that for a significant proportion of this group the protection will not be so temporary, and that the number of refugees will probably increase:
Course of the conflict > chances for a quick truce or ending are slim, possibilities of a stalemate increase.
Onward migration > more refugees are likely to move from neighbouring countries like Poland, Slovakia, Hungary and Romania further into the EU as the conflict persists and economic perspectives in these countries of first arrival decrease.
Return intention > one in four Ukrainians already wanted to migrate prior to the war. Women and children are relatively less inclined to return particularly when the duration of their stay increases. Options for family reunion abroad will be critical.  
Read the full Alert here.
Russia & Eastern Europe Centre