Importance of the Caspian Sea Countries for the EU Energy Security

University of Groningen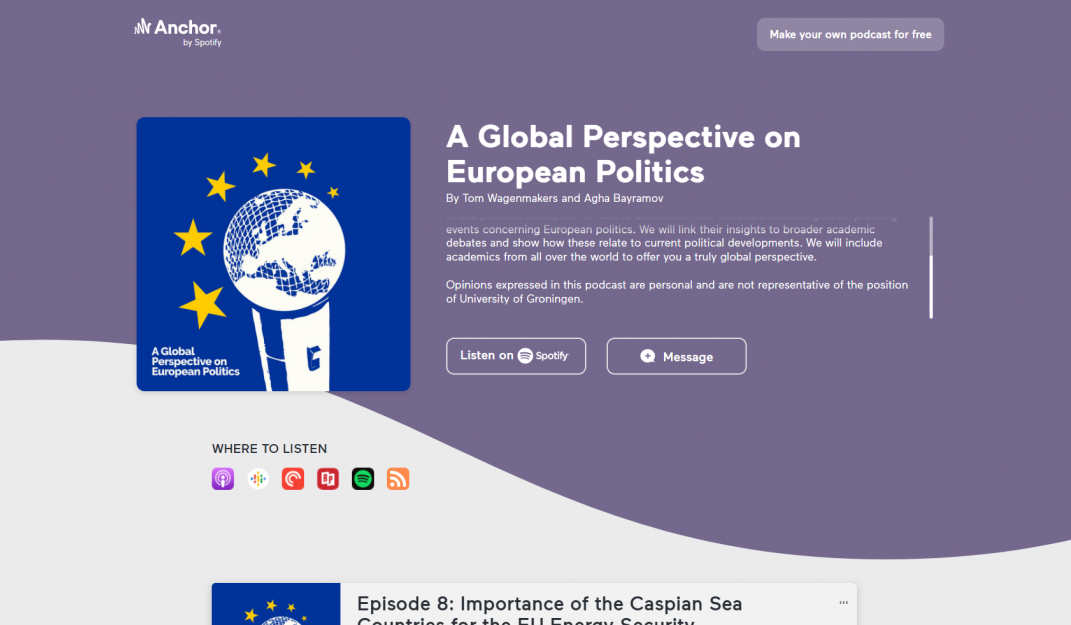 A Global Perspective on European Politics
Considering the current war between Russia and Ukraine and its energy security implications, we discuss the role of the Caspian Sea countries (South Caucasus and Central Asia) for EU Energy Security. 
Our guest is Dr. Morena Skalamera, Assistant Professor of Russian and International Studies at Leiden University. Her research interests include the political economy of Eurasia, Russian and post-Soviet Politics, and the Geopolitics of Energy in Eurasia. Dr. Skalamera has spent extensive time conducting field research in post-Soviet Eurasia, especially in Russia and Central Asia, and in Turkey. She is currently working on a book manuscript that examines how energy firms have shaped the energy relationship between Russia and Europe and the energy strategies of the former Soviet states.
Listen to the podcast here.