Hoe Oekraïne kernwapenvrij en dus kwetsbaar werd

Raam op Rusland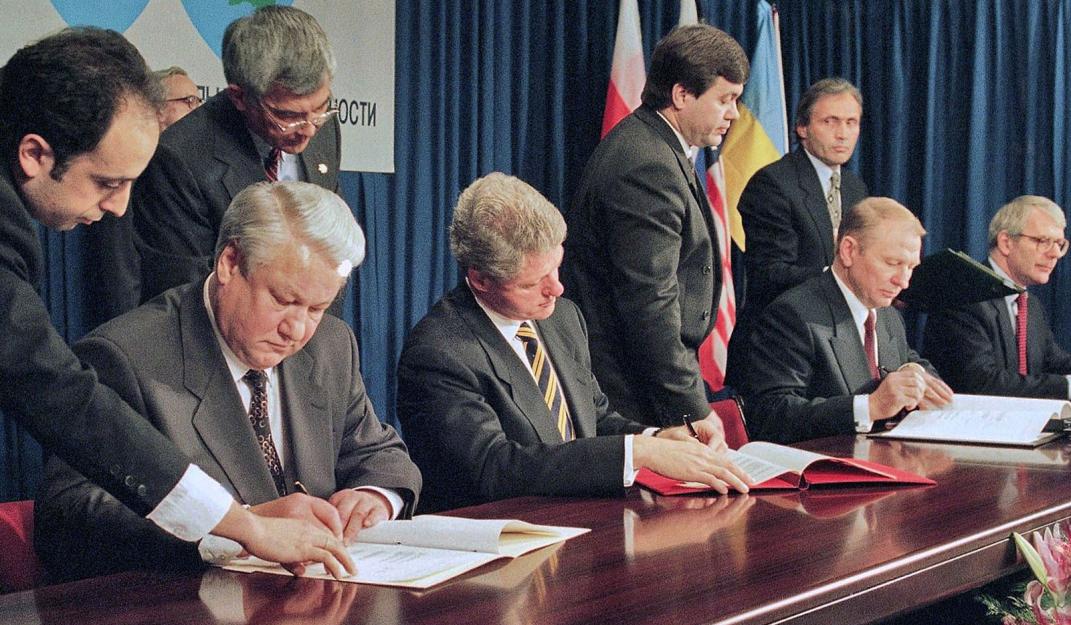 Raam op Rusland: Boedapest 1994. V.l.n.r. Jeltsin (Rusland), Clinton (VS), Koetsjma (Oekraïne) en Major (VK). Foto Wikimedia
Na de ontmanteling van de Sovjet-Unie in 1991 was Oekraïne ineens de derde kernmacht ter wereld. Onder druk van Amerika en Rusland gaf Oekraïne in 1994 zijn nucleaire arsenaal op, in ruil voor 'veiligheidsgaranties' van de supermachten. Twee decennia later bleek wat die beloftes waard waren. Waarom ontwapende Oekraïne zichzelf? Een historisch overzicht.
Lees het volledige artikel hier.

Raam op Rusland
'Window to Russia' aims to reinvigorate the debate and provide a forum for analyses and expertise.