Global food insecurity due to the war in Ukraine

Russia & Eastern Europe Centre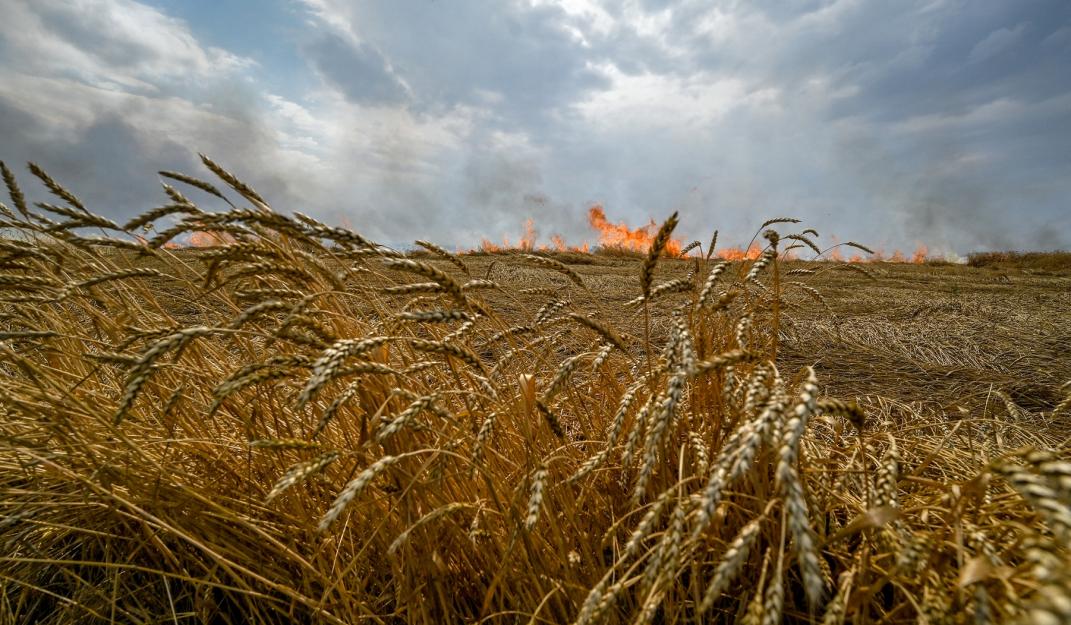 Source: Russian troops fire at fields in Zaporizhzhia Region in Ukraine © Reuters
Food prices have reached an all-time high in the Spring and Summer of 2022 because of the war in Ukraine, and farmers around the globe are facing substantially increasing fertiliser prices. These effects are not distributed evenly, with the Middle East, North Africa and the Horn of Africa suffering the most from the fall in grain exports from Ukraine. Meanwhile, Pakistan and India are suffering the impact of severe drought on local food production. For millions of people, hunger and the risk of starvation are becoming a reality.
Although Russia and Ukraine signed a deal in Istanbul to resume Ukrainian grain exports, the Russian missile strikes on the port of Odesa while the ink of the agreement was still wet shows how fragile this agreement is. Other attempts are being made as well to find a way to get the wheat that is stored in the Black Sea harbours onto global markets, but no easy solution is in sight. This Alert will discuss the (possible) implications for the Netherlands and the European Union (EU) and whether and how they can act to alleviate the situation.
Read the full Alert here.
Russia & Eastern Europe Centre