Keynote by Ukrainian Deputy MFA Emine Dzhaparova

Clingendael Institute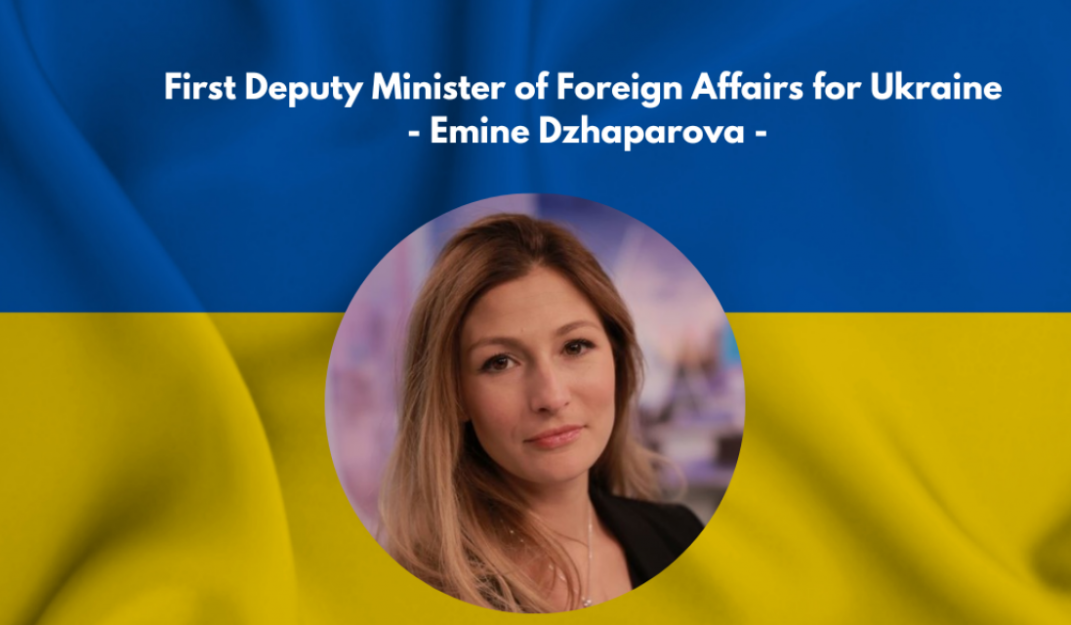 KEYNOTE BY UKRANIAN DEPUTY MFA EMINE DZHAPAROVA
The Clingendael Institute cordially invites to attend our public event on June 14th with the First Deputy Minister of Foreign Affairs of Ukraine, Emine Dzhaparova.

Ms. Dzhaparova will address Ukraine's bid for EU candidacy status, Dutch-Ukraine relations, and the current situation in Ukraine, including the Crimean Peninsula. She will be joined by Mr. Robert Serry, former and first Dutch Ambassador to Ukraine. The discussion will be moderated by Bob Deen, Coordinator of the Clingendael Russia and Eastern Europe Centre.

In 2021 Ms. Dzhaparova spearheaded Ukraine's diplomatic initiative "Crimea Platform". The discussion will therefore also zoom in on the specific situation and geopolitical position of the Crimean Peninsula, which Ambassador Serry and Mr. Deen visited together in March 2014 shortly before it was annexed illegally by the Russian Federation.
Programme
15:00: Welcome by Bob Deen, Senior Research Fellow at the Clingendael Institute
15:10: Keynote by Emine Dzhaparova, First Deputy Minister of Foreign Affairs of Ukraine
15:35: Q&A with Emine Dzhaparova and Robert Serry, former Dutch Ambassador to Ukraine, moderated by Bob Deen
16:00-16:30: Drinks
 
Register here
Please register to join this event. We look forward to welcoming you at the Clingendael Institute on Tuesday 14th of June, walk-in from 14:30.
Seats are limited. If you have registered, but unfortunately are not able to join please email events@clingendael.org. We can welcome a new guest. 
The Clingendael Institute

Clingendael Institute
Clingendael is an independent think tank and a diplomatic academy, based in The Hague - City of Peace and Justice. We aim to contribute to a secure, sustainable and just world through our analyses, training and public debate. We work with partners across public and private sectors, including policymakers, members of the armed forces, diplomats, politicians and business executives.